The Easter Vigil
The Easter Vigil will be celebrated for us by Fr James in St Agnes' Church on Holy Saturday evening at 5:30pm.
Note the parishioners' candles at the foot of the paschal candle which will all be lit at the renewal of Baptismal Promises [cf: jug @ baptismal font], symbolic of all our "absent friends".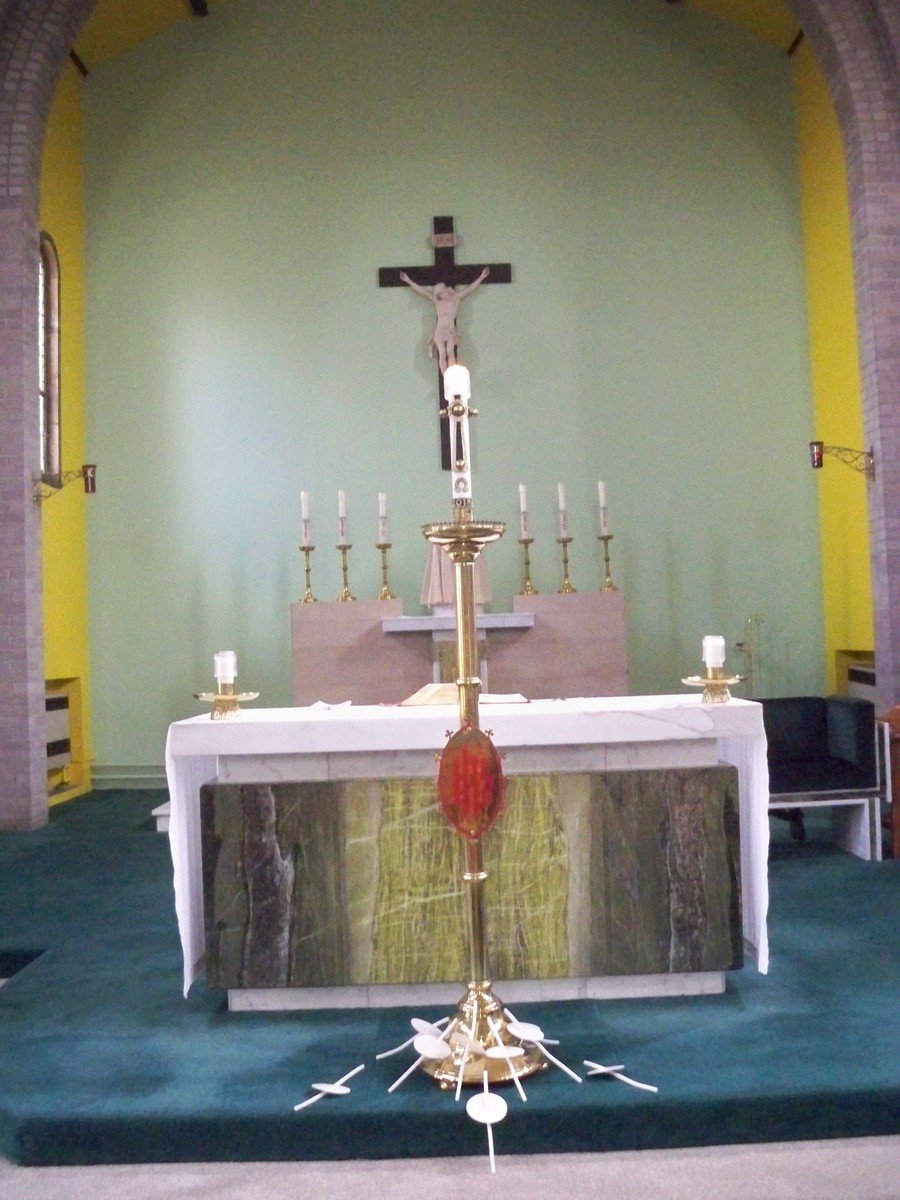 "I AM the light of the world; anyone who follows me will not be walking in the dark: he will have the light of life."
John. 8:12