Fr James writes... 18th October 2020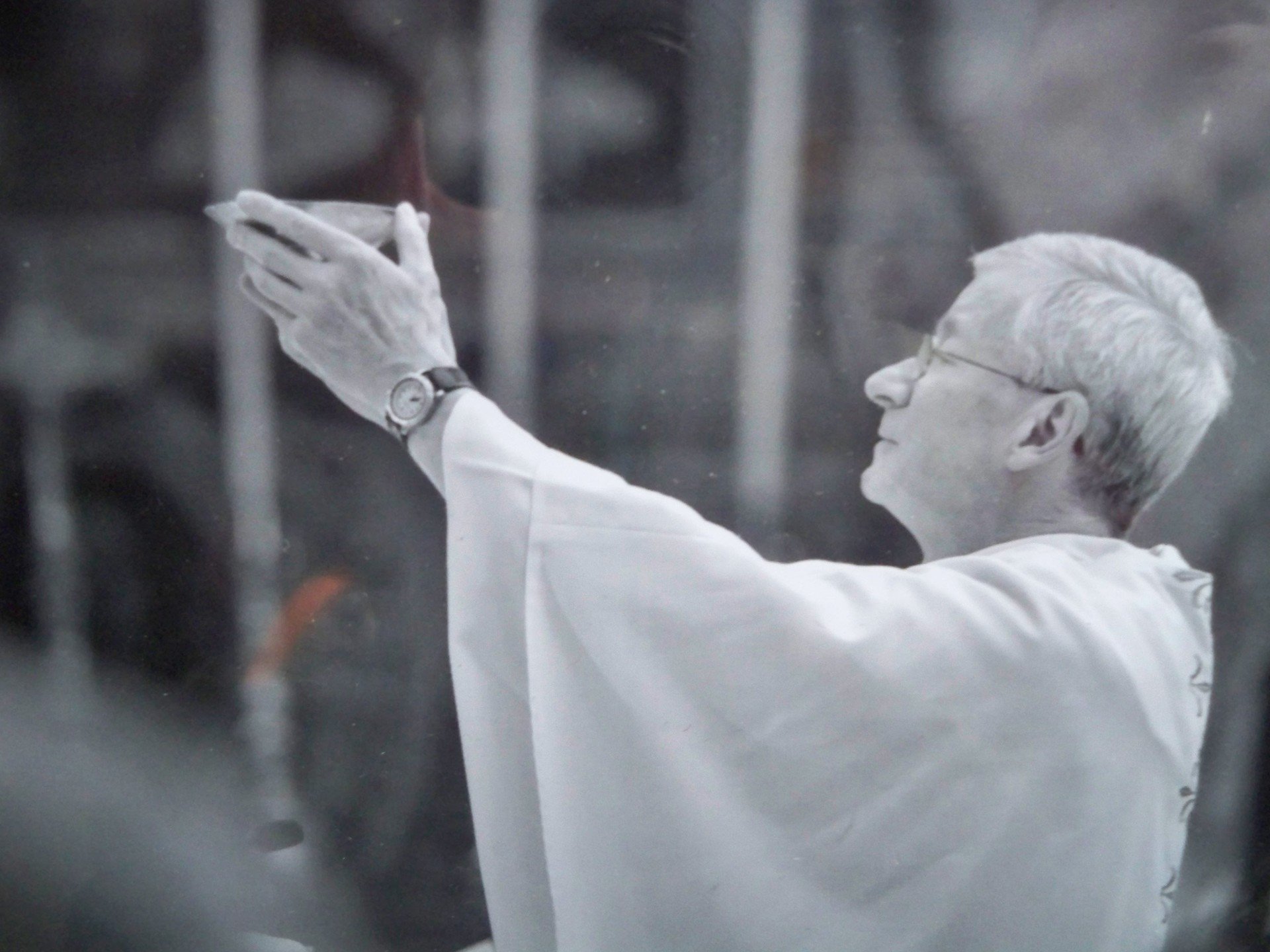 The respective claims of Church and State to our obedience have been a constant question in history beginning, as we see in today's Gospel, even in the lifetime of Jesus himself.
While the principle enunciated by Jesus is clear and unambiguous, its application in particular circumstances is quite another matter. The Catechism of the Catholic Church points out three circumstances where citizens are obliged in conscience to refuse obedience to the civil authorities. They are when the laws are contrary to the moral order, to the fundamental rights of persons and to the teachings of the gospel.
This is never as simple as it sounds. We live in a pluralist society in which people differ in their beliefs as to what these three even are. No matter how difficult it can be to establish, the Truth can never be merely a matter of opinion. It is why, under the promised, certain guidance of the Holy Spirit for all time, we need the teaching of the Church. This is so that the Good News, as St. Paul puts it, can come to us "not only as words, but as power and as the Holy Spirit and as utter conviction."
The one sure certainty which the life of Our Lord, his suffering, death and resurrection clearly demonstrates, is that we can never impose our belief on others by force or violence. We can only seek to persuade.
The best, most effective persuasion of all is a life of authentic, faithful witness to Christ, Our Lord, in which we show our faith in action, work for love, and persevere in hope.
So we do.
FJ
Join us in prayer
Please also pray for all who are sick or housebound, including:
Chloe Anna Cant, Aaron Armstrong, Monica Coleman, Patrick John Lawrence, Ruth MacCaughey, Kathleen Diamond, Mia Slowie, Terry Reay, Simon Burns, Doreen Hodgson, Martin Bryce, Brian McNally, Valeria Coleman, David Patton, Tom Hindmarsh, Jim Kelly, Maureen McEwan, Sharon Karim & Isabella Sinclair Shaw. We also for pray for sick diocesan priests: Frs. Richard Harriot, Ian Hoskins and Pat McKenna.
Cycle of Prayer:
During Ordinary Time from September to Advent, we are asked to pray for these intentions:
Students and Teachers; The Spread of the Gospel; Harvest; the Fruits of Human Work, and the Reverent Use of Creation; Justice and Peace in the World; All Victims of War; Young People; Prisoners and their Families.
OVINGHAM PARTNERSHIP SUPPORT SERVICES
In need of help and support? Relationship support? Domestic abuse? Dealing with bereavement? Need to talk?
Dedicated counsellors and listeners are available at the Cathedral Listening Service on 0191 232 6953 and on the Northumberland Listening Service on 07732 980740.
MarriageCare provides a counselling service for couples or individuals experiencing difficulties in their relationship which one or both find challenging and problematic. Website: www.marriagecare.org.uk
Please click HERE for other services available.