UPDATE ON THE RE-OPENING OF OUR CHURCHES
Churches open for private prayer:
OLL, Chopwell: Sunday 10am – 11am and Tuesday 10 -11am
St Agnes', Crawcrook: Tuesday 11-Noon, Thursday 7-8pm, Saturday 11-Noon.
St Joseph's @ St Barnabas', R Gill : we await permission from the diocese.
Celebration of Holy Mass: (from Sunday 27th September)
Sundays
9:15am at St Agnes', Crawcrook
11:00am at Our Lady of Lourdes, Chopwell.
Telephone bookings for Mass at Crawcrook can be made on Tuesdays and Fridays between 2pm and 6pm only - call Julie on 07891 162 205. The times for booking for Mass at Chopwell are Wednesday and Thursday from 2.00 pm to 6.00pm - call Deacon Derek/ Liz on 01207 561445 or 07910825113
Please provide your name, the number of people from the household who will be attending, the day/date/time of Mass and a contact telephone number (required for NHS Test & Trace). Bookings by telephone can be taken up to 7 days in advance of the date of a Mass. If a Mass is fully booked, you may be offered a place at the next available Mass.
FACE COVERINGS are mandatory in church, apart from for those who are exempt from wearing them.
For further details, please read the latest newsletter.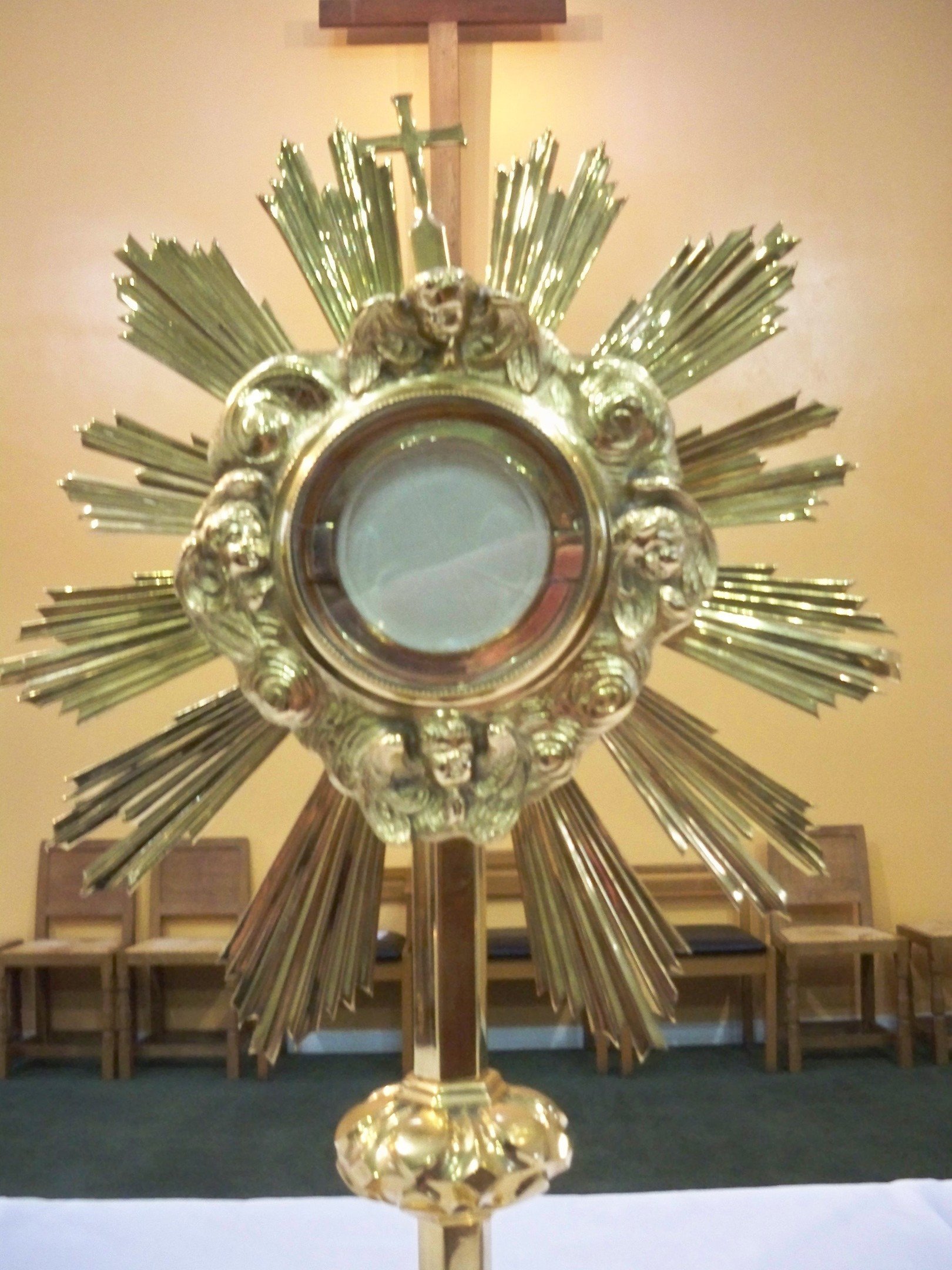 ADORATION OF THE BLESSED SACRAMENT @ HOME
Follow these links to images of the Blessed Sacrament exposed in our three churches for your private prayer:

Click HERE to read the letter of appeal from the editor of the diocesan newspaper.
(Sept 2020)
Join us in prayer
Please also pray for all who are sick or housebound, including:
Chloe Anna Cant, Aaron Armstrong, Monica Coleman, Patrick John Lawrence, Ruth MacCaughey, Kathleen Diamond, Mia Slowie, Terry Reay, Simon Burns, Doreen Hodgson, Martin Bryce, Brian McNally, Valeria Coleman, David Patton, Tom Hindmarsh, Jim Kelly, Maureen McEwan, Sharon Karim & Isabella Sinclair Shaw. We also for pray for sick diocesan priests: Frs. Richard Harriot, Ian Hoskins and Pat McKenna.
Cycle of Prayer:
During Ordinary Time from September to Advent, we are asked to pray for these intentions:
Students and Teachers; The Spread of the Gospel; Harvest; the Fruits of Human Work, and the Reverent Use of Creation; Justice and Peace in the World; All Victims of War; Young People; Prisoners and their Families.
OVINGHAM PARTNERSHIP SUPPORT SERVICES
In need of help and support? Relationship support? Domestic abuse? Dealing with bereavement? Need to talk?
Dedicated counsellors and listeners are available at the Cathedral Listening Service on 0191 232 6953 and on the Northumberland Listening Service on 07732 980740.
MarriageCare provides a counselling service for couples or individuals experiencing difficulties in their relationship which one or both find challenging and problematic. Website: www.marriagecare.org.uk
Please click HERE for other services available.
Fr James writes... (27th September)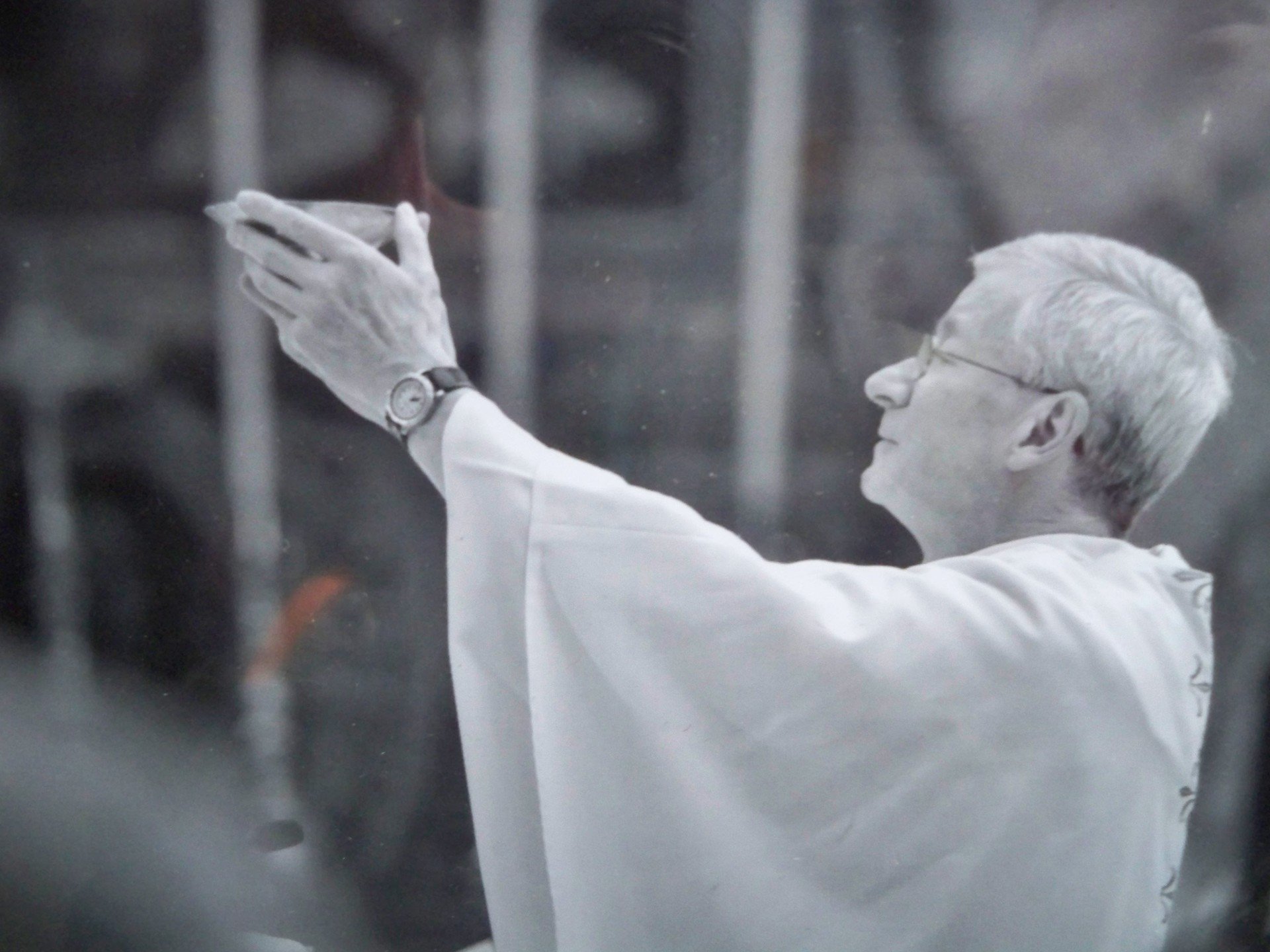 It is sobering to note in our Gospel today who were the object of Our Lord's anger and condemnation: the chief priests and elders of the people. Namely, those who claimed to know the Law better than anybody and, therefore, to know God the Father's will only too well (as did the sons in Jesus' story).
It is also instructive to recognise the reason Jesus gives for his criticism of them. He does not dispute the fact that they knew the Law inside out and, therefore, God's will better than most. His complaint is that, despite being in that privileged position and all the more able to do it, they just did not.
The salutary lesson is that it is not enough to know what God wants - for us Christians, as Jesus explained, "to feed the hungry, clothe the naked, visit the sick...., for you do it to Me." - all that is summed up in love of God first and neighbour second. We must DO it. Good intentions are not good enough.
It is even more critical to understand the example Jesus gives them of their failure. It was that they ignored his cousin John's call to change their complacent ways and repent, in preparation to be able to accept and believe in Jesus himself as their saviour, so clearly promised in the Law, the Word of God, they knew so well. "Even after seeing [knowing] that, you refused to think better of it and believe in him."
Today, our first reading and Gospel story speak of people reluctant to change their minds for the better. St. Paul concludes: "In y[our] minds you must be the same as Christ Jesus."
I find it consoling to recall that, when it came to the crunch for Jesus himself to DO the Father's will, even He, as the divine Son, had to change his mind as our fellow, frail man. Faced with betrayal, arrest, torture, then death by crucifixion he prayed in total fear and terror: "Father. If it is possible, let this chalice pass me by." Like the second son in our Gospel story, his first reaction was: "No, please God. I can't do this. find another way. You are asking too much."
But then, as St. Paul writes: "He became humbler yet", changed his mind, to say "Yet not my will, but yours be done."
We know the end of our three stories: redemption and hope for even the most heinous sinner [1st Reading], divine glorification for the fragile, mortal man before whom all will one day bow in adoration and thanksgiving in resurrection [2nd], and a "Thank God" for the second son having a change of mind [Gospel].
In these ever changing, most uncertain, of days what better rule of life, law to follow, promise in which to hope and trust, or surer guide can we adopt than to wake up each morning believing in Paul's words, and in our minds endeavour to "be the same as Christ Jesus."?
To live is to change and to be perfect is to have changed often. [ Cardinal John Henry Newman.]
In all that we may encounter in these winter months to come, may our first prayer be the same as Our Lord's: "If it be possible, let this chalice pass me by." But if not, let us change our mindset to be of the same mind as Him and then pray: "Yet not my will, but Thine be done."
FJ