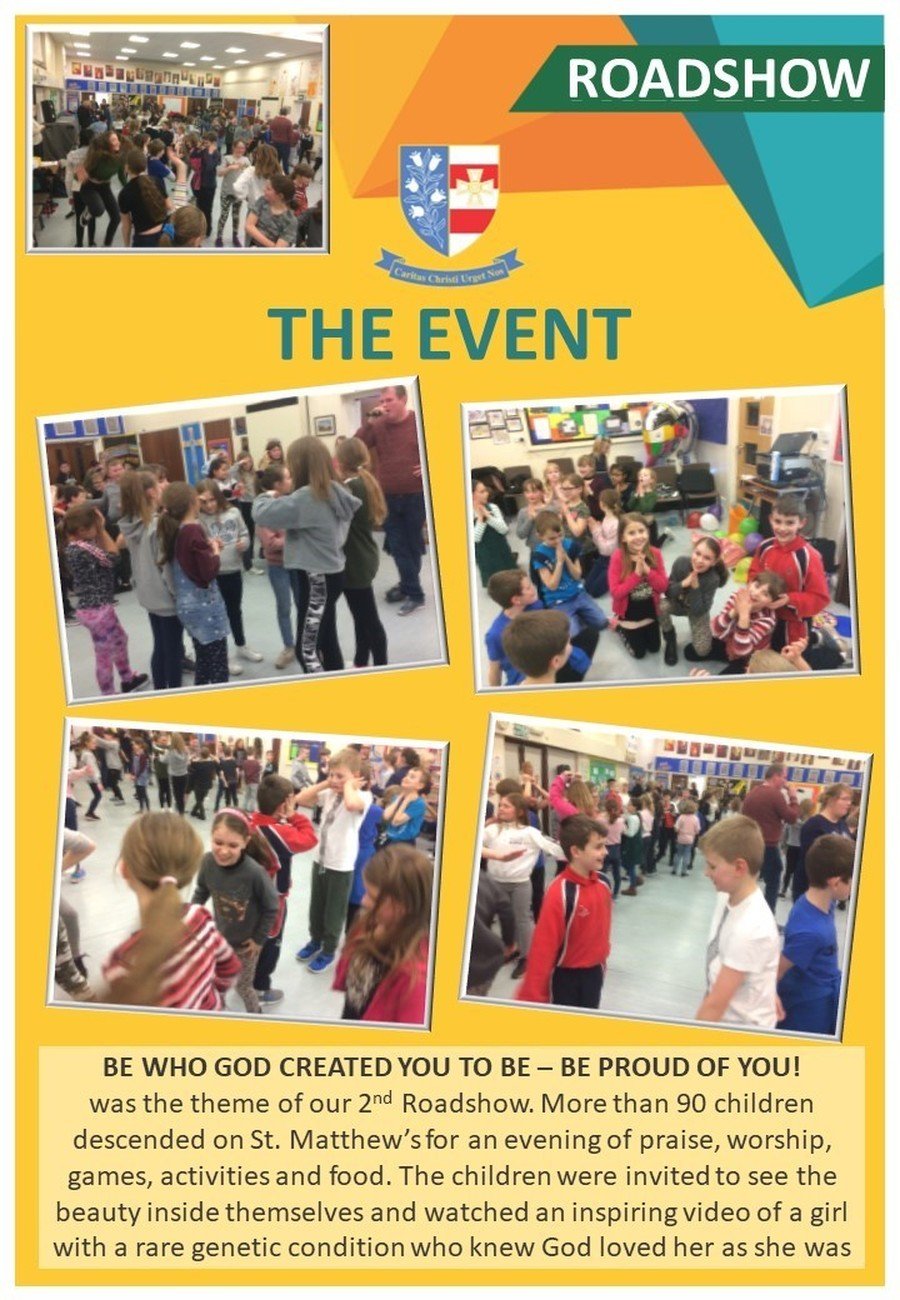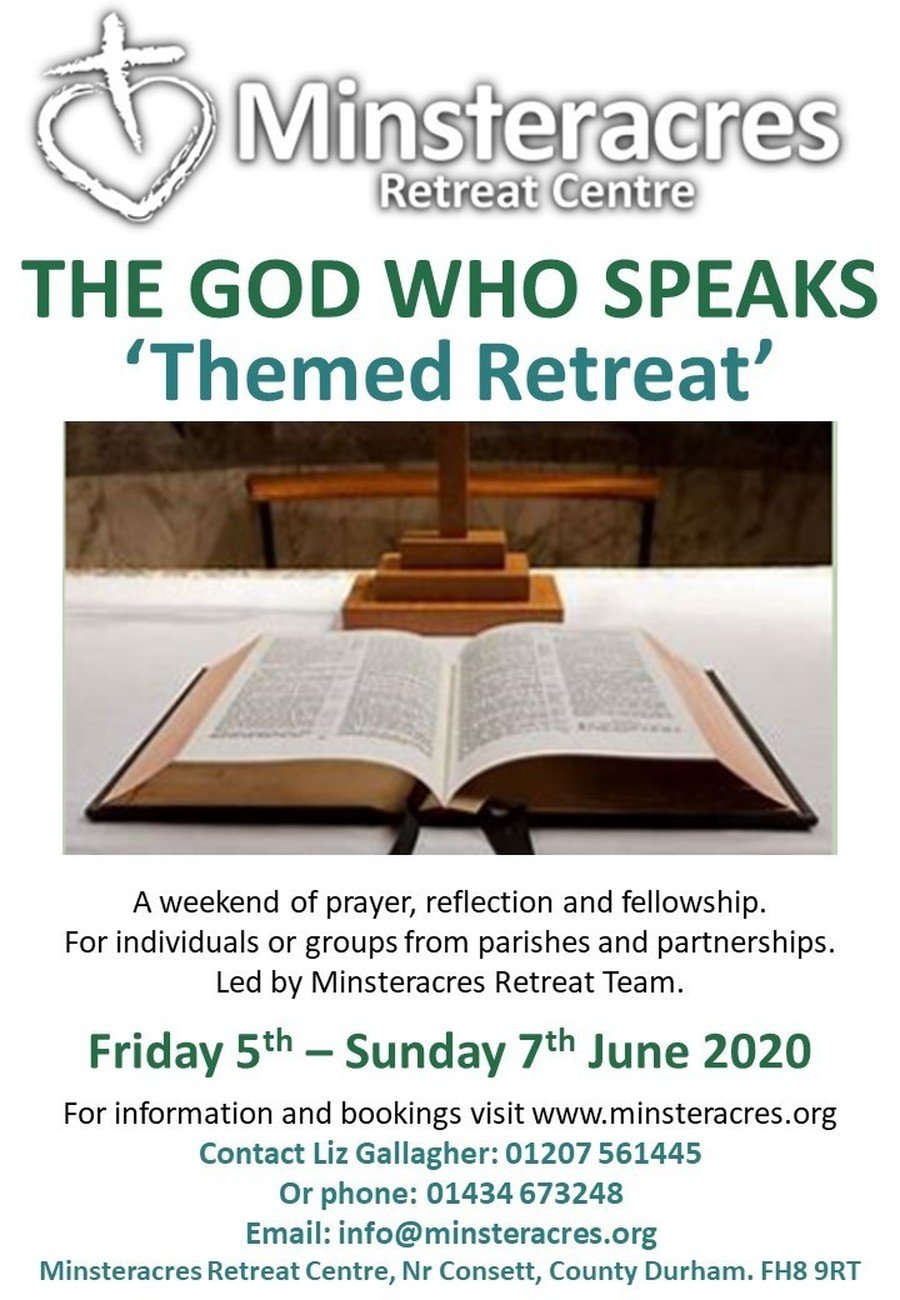 Latest calendar Events
Ash Wednesday

26

Feb

2020

10.00am OLL, Chopwell - Service of the Word and Holy Communion; 12 Noon Holy Mass in St. Barnabas', Rowlands Gill; 7.00pm Holy Mass in St. Agnes - all with blessing and distribution of Ashes.
1st Sunday of Lent

01

Mar

2020

All Sunday Masses at the usual times.
Friends of St Agnes

03

Mar

2020

7:00 pm - 8:30 pm @ St Agnes' Church

All welcome
2nd Sunday of Lent

08

Mar

2020
3rd Sunday of Lent

15

Mar

2020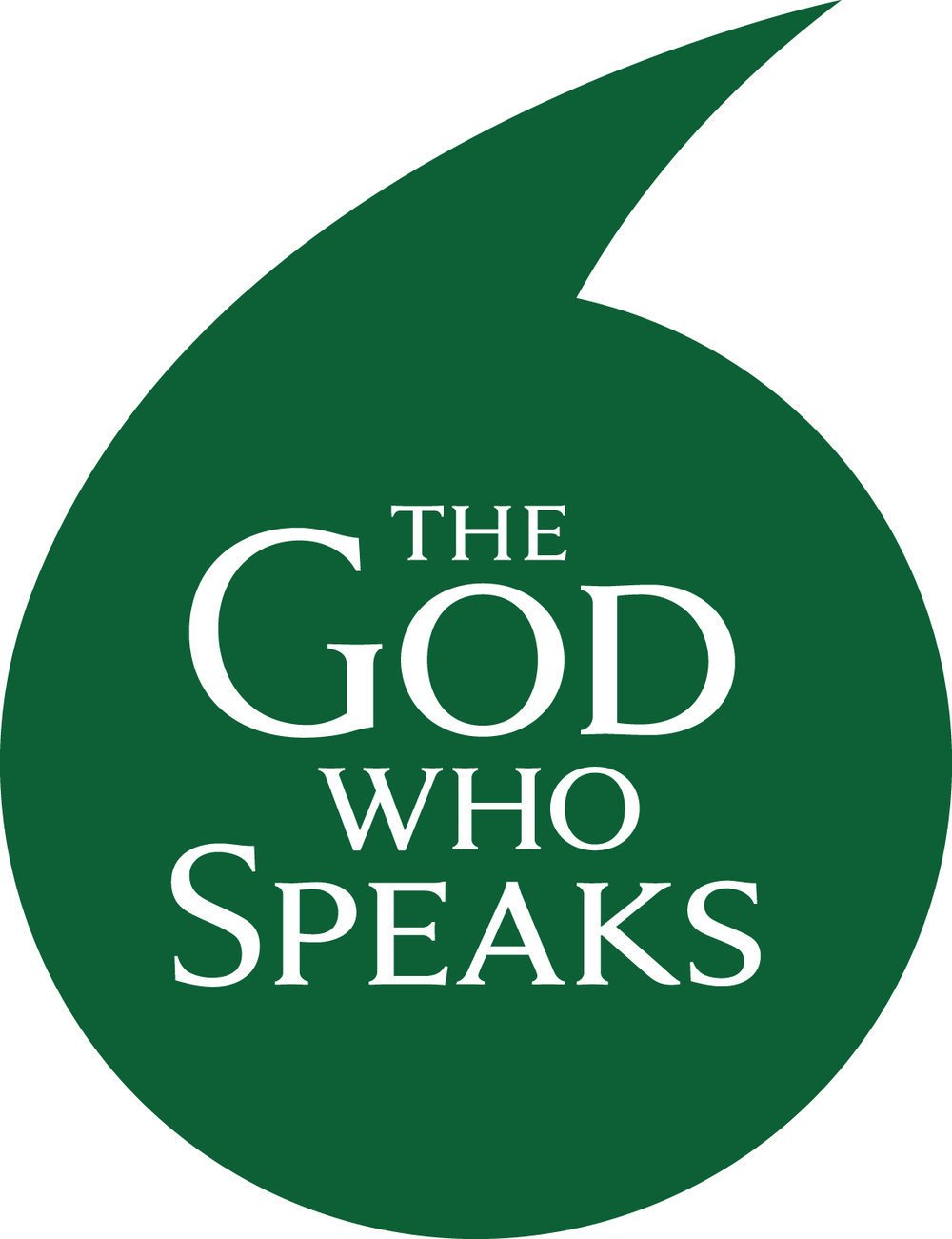 THE GOD WHO SPEAKS
A Year of the Word
The Bishops of England and Wales have called for a Year of the Word under the title, 'The God Who Speaks'. God has spoken to human beings since the dawn of creation, but very few have listened as intently as they might! This Year will offer a wealth of ideas, resources and experiences for us to deepen (or create) our relationship with the God who speaks to us through the Bible.
Look out for booklets will be appearing in parishes soon and there will be more events, ideas and resources to come!
Click HERE to learn more about The God Who Speaks.
Join us in prayer
Please also pray for all who are sick or housebound, including:
Chloe Anna Cant, Aaron Armstrong, Monica Coleman, Patrick John Lawrence, Ruth MacCaughey, Kathleen Diamond, Mia Slowie, Irene Gilhooly, George Gill, Terry Reay, Simon Burns, Doreen Hodgson, Martin Bryce, Brian McNally, Valeria Coleman, David Patton, Tom Hindmarsh, Jim Kelly, Maureen McEwan, Sharon Karim and Pauline Long.
We pray for our diocesan priests who are sick:
Frs. Tony Duffy, Richard Harriot, David Tanner, Ian Hoskins and Pat McKenna.
Cycle of Prayer: During the season of Lent, we are asked to pray for these intentions: Candidates for the Sacraments; Women; The Needy and Hungry of the World; Penitents and Wanderers; Survivors of Sexual Abuse.