NATIONAL LOCKDOWN - January 2021
The government guidance states:
You can attend places of worship for a service. However, you must not mingle with anyone outside of your household or support bubble. You should maintain strict social distancing at all times.

You should follow the national guidance on the safe use of places of worship.
Read the statement (15.1.21) from Bishop John Sherrington (Westminster) on the current position and role of our churches in this phase of the pandemic HERE.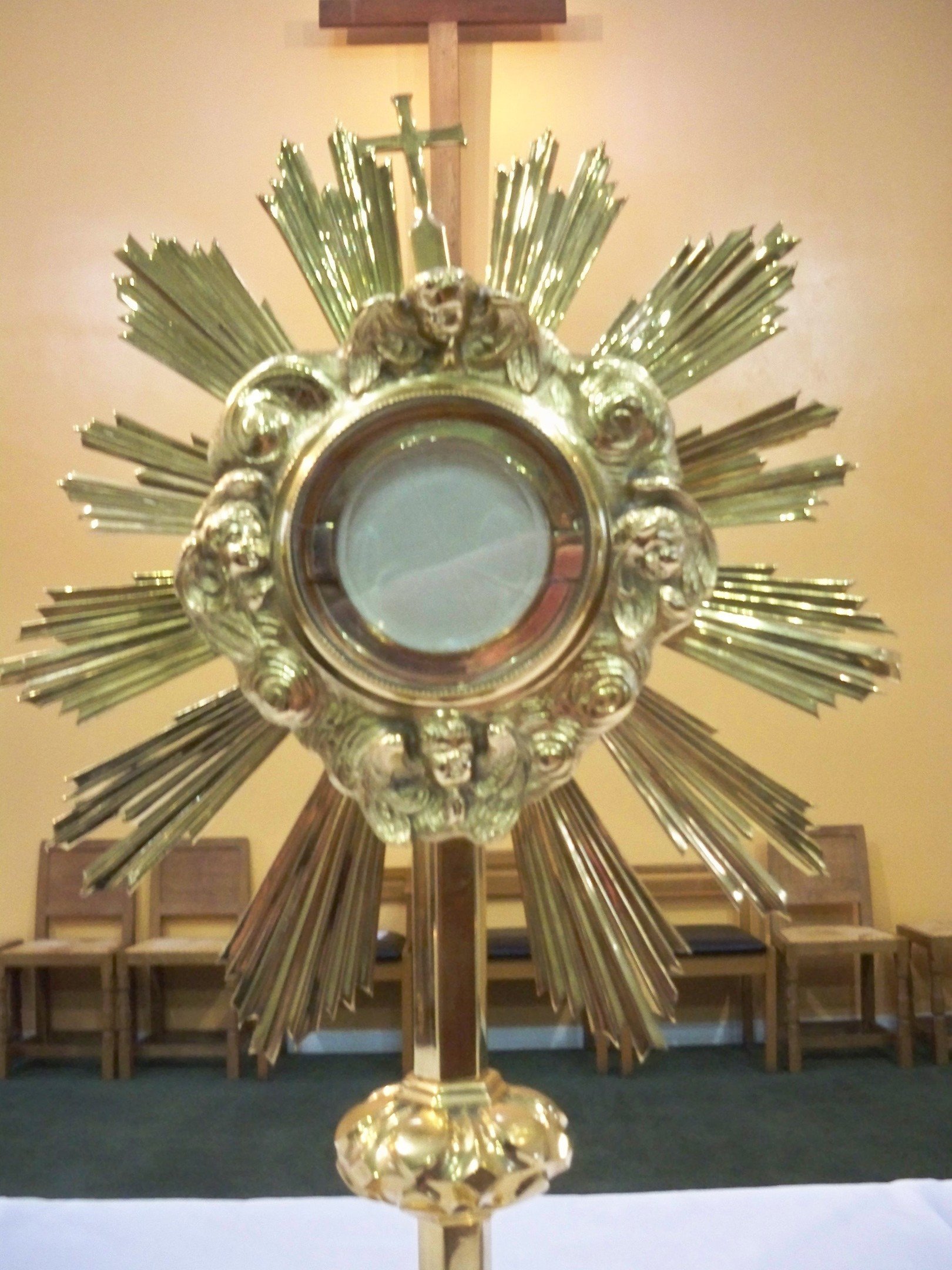 ADORATION OF THE BLESSED SACRAMENT @ HOME
Follow these links to images of the Blessed Sacrament exposed in our three churches for your private prayer:
SERVICES AND CHURCH OPENING TIMES
Vigil (Saturday) Mass:
5:30pm at St Barnabas', Rowlands Gill
Due to limited capacity, places must be booked in advanced: please ring Tricia Charlton on 075631 68883, Mondays 3-5pm or Wednesdays 6-8pm.
LIVE STREAMING: This Mass will be live-streamed via St Joseph's and St Anne's Facebook Group. Click the link below to join the group: access won't be immediate as one of the admin team will have to approve the request. You need to have a Facebook account. https://www.facebook.com/groups/274795607301564/
Sunday Mass:
9:15am at St Agnes', Crawcrook

To book a place, please phone Julie on 07891162205 on Tuesday or Friday 2pm – 6pm.

11:00am at Our Lady of Lourdes, Chopwell
To book in advance please phone Deacon Derek 01207 561445 or 07910825113 Wednesday or Thursday 2pm – 6pm
Weekday Masses are celebrated at 10am privately by Fr James
Church opening for private prayer:
OLL, Chopwell: Sunday 10am – 11am; Tuesday 10 -11am

St Agnes', Crawcrook: Tuesday 11am - Noon; Saturday 11am-Noon.
Face coverings are mandatory in church, apart from for those who are exempt from wearing them.
Fr James writes... 2nd Sunday of Ordinary Time - 17th January 2021.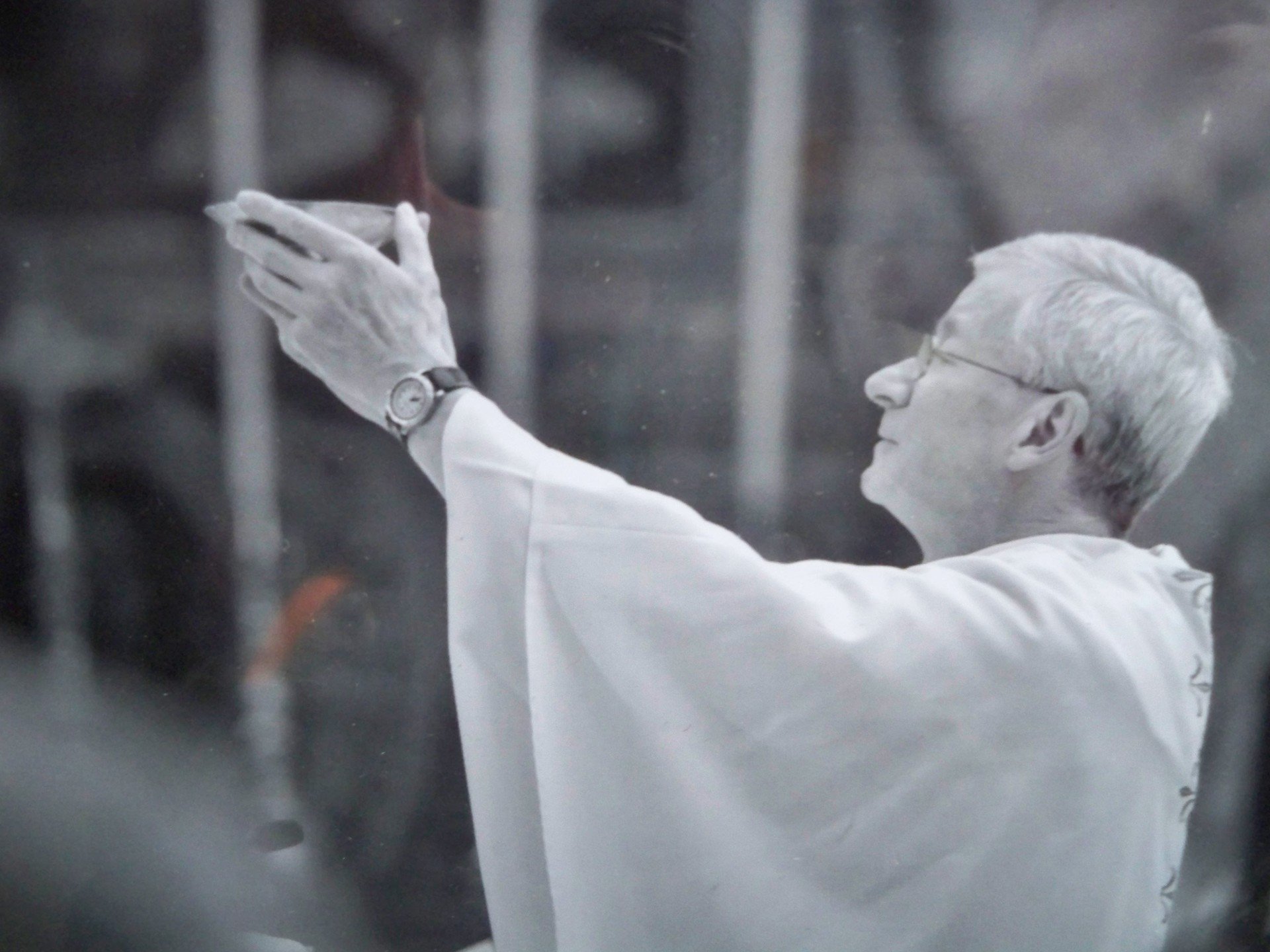 On the Feast of the Baptism of The Lord, wherein Jesus was proclaimed by the Father's voice and Holy Spirit to be "Son of God. My Beloved", we too celebrated our calling as the son or daughter of God we became at our own baptism.
Today, we are reminded of how personal and individual this call of God to us always is and the personal response to which it invites us.
God's call, his will for us in life, can come to us in all manner of ways. Often it is in a gradual journey of discernment and discovery through a series of possibilities, even mistaken turns and roads ahead or seeming rebuttals, or in response to other calls we think we have heard even in our dreams for life, as Samuel experienced. [First Reading: 1 Samuel 3:3-10, 19]
It can come through the guidance and recognition of our potential by others, pointing out ways to follow for the future, from Teachers/Career Officers/Mentors/family, close friends/ as John the Baptist's two disciples received from him. [Gospel John 1:35-42]. It may be at the invitation, support and encouragement of another person who knows us well, suggesting a specific calling - as for me in my pretty circuitous path to the priesthood and as for Peter meeting Jesus, the Messiah, far more directly from his brother Andrew. Whatever may be the way our true vocation in life comes to us, it is always the voice of God; and we will always find and hear it if we search assiduously and listen to it closely enough. We can ignore, but can never get away from, it.
His voice is always addressed to each of us personally, individually. His call is ever directed to us in the reality of the daily circumstances of our lives. It is uniquely (often uncomfortably) suited to our personality, character and gifts. [Did I hear someone there say: "No. Lord. Pick on someone else?"]
It is always an invitation to meet God. His call will constantly await and request an answer from us that only we can give. So, as we continue each day ahead to discern our vocation in life and God's wonderful call to us, I share with you a couple of well known prayers which I find most helpful and supportive in my own vocation each morning, when, with surprise, I discover I can breathe and live again, to live life for the day to the full.
God has created me to do Him some definite service. He has committed some work to me which He has not committed to another. I have my mission. I may never know it in this life, but I shall be told it in the next. I am a link in a chain, a bond of connection between persons. He has not created me for naught. I shall do good; I shall do His work. I shall be an angel of peace, a preacher of truth in my own place, while not intending it if I do but keep His commandments. Therefore, I will trust Him, whatever I am, I can never be thrown away. If I am in sickness, my sickness may serve Him, in perplexity, my perplexity may serve Him. If I am in sorrow, my sorrow may serve Him. He does nothing in vain. He knows what He is about. He may take away my friends. He may throw me among strangers. He may make me feel desolate, make my spirits sink, hide my future from me. Still, He knows what He is about.

We cannot do everything, and there is a sense of liberation in realizing that. This enables us to do something, and to do it very well. It may be incomplete, but it is a beginning, a step along the way, an opportunity for the Lord's grace to enter and do the rest.
"Show me Lord Jesus the person you want me to be and what you want me to do today, that I, like Mary your mother, may say "YES" to all you ask of me."
FJ
Join us in prayer
Please also pray for all who are sick or housebound, including:
Chloe Anna Cant, Aaron Armstrong, Monica Coleman, Patrick John Lawrence, Ruth MacCaughey, Kathleen Diamond, Mia Slowie, Terry Reay, Simon Burns, Doreen Hodgson, Martin Bryce, Brian McNally, Valeria Coleman, David Patton, Jim Kelly, Maureen McEwan, Sharon Karim, Bernice McNestry and Ethel Taylor

Our sick diocesan priests, including: Frs. Richard Harriot, Ian Hoskins and Pat McKenna.

All of those suffering from the effects of Covid-19.
Please prayer for the following who have died recently :
Fr David Milburn, former professor at Ushaw College and Parish Parish at Newhouse, who died recently. His death notice and funeral details are HERE.
We have been notified of the sudden death of Archbishop Philip Tartaglia of the Archdiocese of Glasgow. This is very sad and unexpected news. Please keep the Clergy and Laity of Scotland in your prayer at this time.
Please remember, too, Patrick Slin of Highfield who died on 8th January. His cremation service will take place in Saltwell Crematorium, Low Fell on Thursday, 28th January at 1.00pm
Eternal rest, grant unto them, O Lord, and let perpetual light shine upon them. May they rest in peace, Amen.
Cycle of Prayer:
In the time leading up to Lent, we are asked to pray for these intentions:
Peace on Earth; Openness to the Word of God. Christian unity; The Sick and Those Who Care for Them; Victims of Trafficking and Those who Work to Combat it; the Unemployed.