SERVICES AND CHURCH OPENING (from 2.12.20)
Vigil (Saturday) Mass: (starting 5th December)
5:30pm at St Barnabas', Rowlands Gill
Due to limited capacity, places must be booked in advanced: please ring Tricia Charlton on 075631 68883, Mondays 3-5pm or Wednesdays 6-8pm.
LIVE STREAMING: This Mass will be live-streamed via St Joseph's and St Anne's Facebook Group. Click the link below to join the group: access won't be immediate as one of the admin team will have to approve the request. You need to have a Facebook account. https://www.facebook.com/groups/274795607301564/
Sunday Mass: (from 6th December)
9:15am at St Agnes', Crawcrook

To book a place, please phone Julie on 07891162205 on Tuesday or Friday 2pm – 6pm.

11:00am at Our Lady of Lourdes, Chopwell
To book in advance please phone Deacon Derek 01207 561445 or 07910825113 Wednesday or Thursday 2pm – 6pm
Weekday Masses are celebrated at 10am privately by Fr James
Church opening for private prayer:
OLL, Chopwell: Sunday 10am – 11am; Tuesday 10 -11am

St Agnes', Crawcrook: Tuesday 11am - Noon; Saturday 11am-Noon; Sundays 2 -4pm with exposition of the Blessed Sacrament.
Face coverings are mandatory in church, apart from for those who are exempt from wearing them.
For further details, please read the latest newsletter.
FR DEREK PEEL RIP
It is with sadness we inform you of the death of Fr. Derek Peel who died on 20th November in hospital. Fr Peel was Parish Priest of St Joseph's and Our of Lourdes parishes up until his retirement to Dipton in 2012.
Further details will be published when they are available.
Please pray for the repose of his soul. May he rest in peace.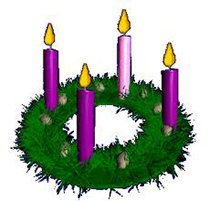 THE SEASON OF ADVENT
Advent is when the Church re-sets the calendar of our remembering and celebrating the saving work of Christ. This Advent is more challenging due to the pandemic.
Click HERE to access set of resources which have been created by Clergy and Laity from across the Diocese and are offered as a life-buoy, remedy and prayer book for the days ahead.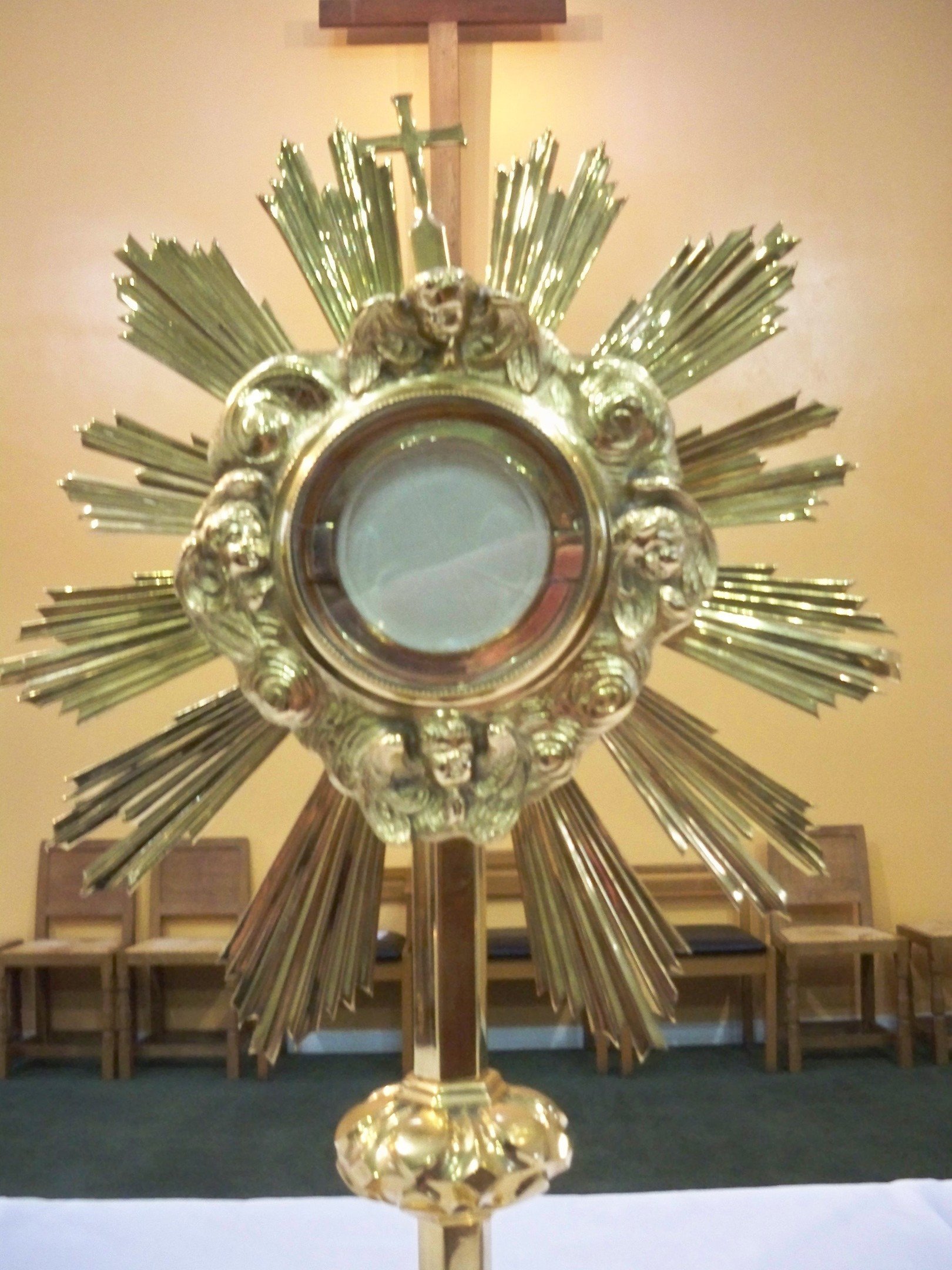 ADORATION OF THE BLESSED SACRAMENT @ HOME
Follow these links to images of the Blessed Sacrament exposed in our three churches for your private prayer:
Fr James writes... 1st Sunday of Advent - 30th November 2020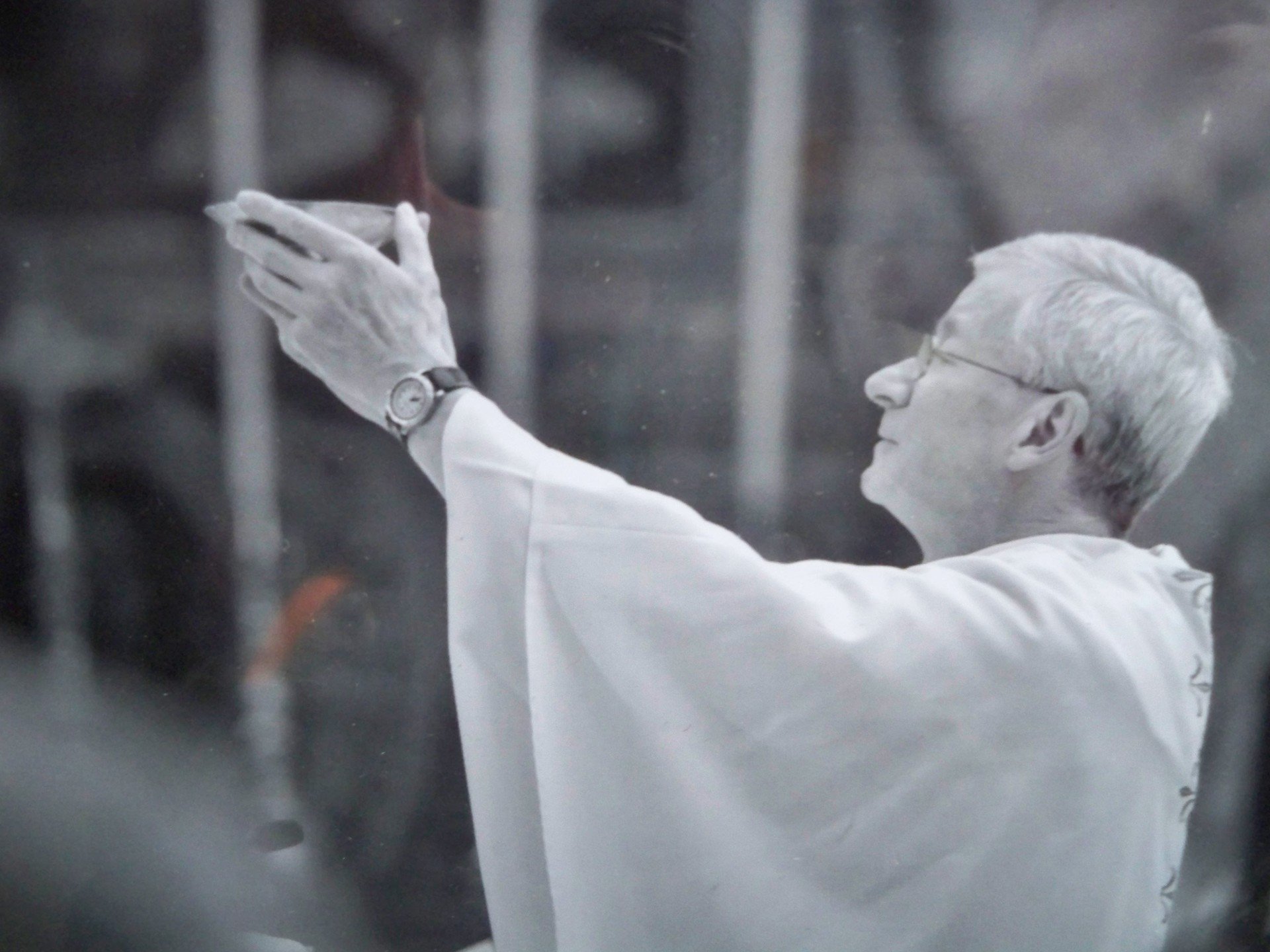 Strange, isn't it, that the Church should begin its year in November? It is a time of fallen leaves, when green turns to brown and it seems that in nature "death and decay in all around I see." ["from the hymn Abide With Me"]
Perhaps, then, it is especially important that now, in this pandemic lockdown, when so much of normal life is circumscribed or closed down, we are reminded of how the words of the hymn continue: "O Thou who changest not, abide with me."
Yes, in this colder, dark November we begin anew this season of Advent, in which we prepare to celebrate for Christmas, the coming of Emmanuel - God with Us - in the birth of Christ Our Lord, our Saviour. Yet, as our Word of God today calls to our attention, it is also with one eye on preparing for Jesus' second coming at the end of time, as Christ the King, that we do so.
In between times, the inescapable reality we all face is that of death, not just "in all around I see", but indeed within ourselves one day.
It is only in our belief, faith and trust in Jesus' suffering, death and Resurrection that it makes sense to prepare for his first coming to us, in the birth of Jesus as man, and to celebrate and enjoy it each Christmas with profound gratitude to God. It is our Easter faith which gives us the strength and stamina, the hope and confidence, to contemplate in peace of heart the thought and certain eventuality of our own death, as we await his second coming in Glory at the end of time.
Just as the leaves turn to brown, our trees grow bare, the earth hardens and days grow dark this November, we know Spring will come again, leading to the green, colour and warmth of Summer - and leading death, even our own, to new life eternal.
This Advent, as we prepare for what will probably be a very different Christmas for us all, let our faith in Jesus Our Risen Lord quietly, but surely, re-assure and strengthen us in renewed, confident trust that, in these ever uncertain, unsettling of days, "Emmanuel" is still ever with us as he has promised. For, as St. Paul in our second reading of today boldly reminds us: "God is faithful."
May we so be and so remain alert and awake to all that really matters in life.
At present, as we try our best to cope with the ever changing realities of our lives, we pray:
"O Thou who changest not, abide with me."
FJ

Join us in prayer
Please also pray for all who are sick or housebound, including:
Chloe Anna Cant, Aaron Armstrong, Monica Coleman, Patrick John Lawrence, Ruth MacCaughey, Kathleen Diamond, Mia Slowie, Terry Reay, Simon Burns, Doreen Hodgson, Martin Bryce, Brian McNally, Valeria Coleman, David Patton, Jim Kelly, Maureen McEwan, Sharon Karim, Bernice McNestry and Ethel Taylor We also for pray for sick diocesan priests: Frs. Richard Harriot, Ian Hoskins and Pat McKenna.
Please prayer for the following who have died recently :
Fr Derek Peel, former PP of St Joseph's and Our Lady of Lourdes who died on 20th November in hospital.
Pat Paylor (St Agnes') and Ivy Crabbe (St Joseph's) who both died in recently.
Cycle of Prayer:
During Advent and Christmastide, we are asked to pray for these intention:
Openness to The Word of God

Migrants and Refugees

Expectant Mothers.